Stress Less Workshop Saturday 21st September 2019 2-4pm
00013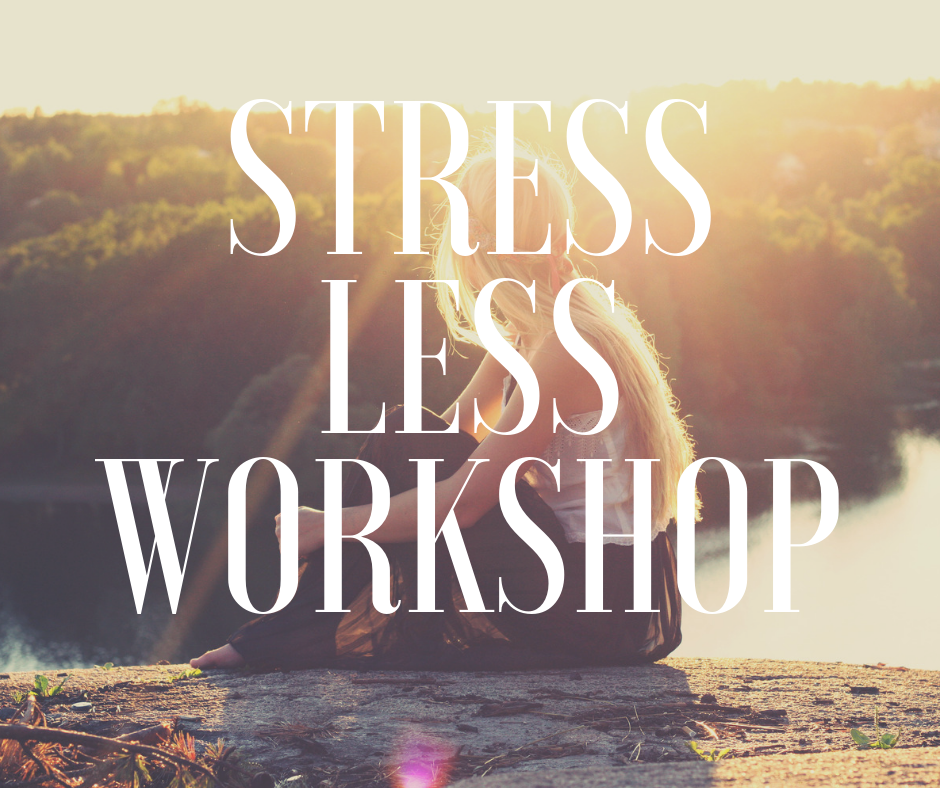 During this 2-hour workshop we look at easy to implement daily lifestyle changes that you can make to help your body stress less.
You will learn the importance of the stress response in your body but the reality that modern day way of life has us in a state of chronic stress which is damaging to both physical and emotional health.
We will cover these points to get you started
1. Sleep More to Stress Less – How to achieve good quality sleep
2. Morning Mindset – Conscious breathing and giving yourself, time sets the tone for your day, making you more able to cope with the stresses of the day.
3. Hydrate - How what we do or don't drink effects the stress response
4. Eliminate – How certain common day foods feed the stress response and how you can eat to calm the chronic stress. We will look at dairy, sugar and gluten and the many nutrient rich alternatives.
5. Healthy Gut bacteria and its importance to the Central Nervous System
6. How Adaptogenic superfoods can help us find our body's balance
7. Outdoor Activity and movement and it's benefit on the parasympathetic system
8. Nurturing our Relationship with our self to boost our self esteem and our connection with who we truly are.
All participants will go home with the knowledge of how to easily keep in check the stress response using diet and lifestyle hacks, stress less recipes, a morning meditation recording to help you on your way and the option to purchase the online course Daily Stress Buster for Busy Women at a very reduced price